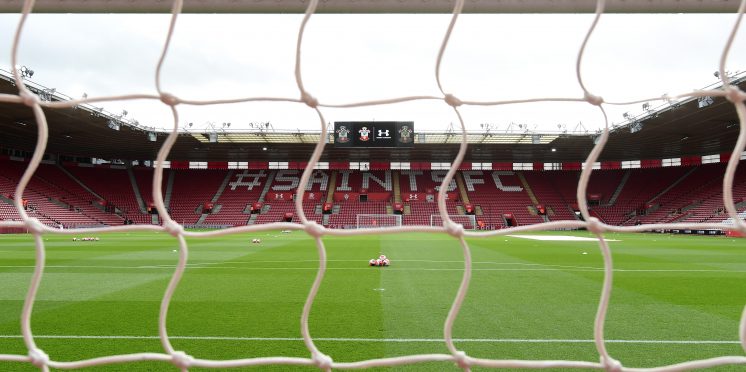 What to Do on The Evenings Southampton Aren't Playing
Besides refreshing your twitter feed for transfer news every five minutes, there are a surprising amount of other interesting things you can do to occupy your evenings when the Saints aren't blessing your TV at home or the screens of your local pub. Here are a few ideas of what you can do when the football itch feels like the only thing that can help you relax in the evenings.
Get Involved in a Movement
Nobody likes to be reminded of Southampton at home on Monday the 28th of October, but there were positives that came from it. Besides a massive learning opportunity, the Saints players and coaching staff showed their humility and generosity when they donated one day's wages to the Saints Foundation. Southampton FC's charity wing gives back to the people of Southampton, but even if that's not a movement you'd wish to give your time to there are plenty of worthwhile causes that you can dedicate your time to. Ask yourself if there are any social or political causes you feel passionate about, if there's any injustice you can remember that made your blood boil. Look into organisations dealing with those causes and try to join the movement yourself. There's always a place for anybody who wants to make a worthwhile change in the world.
Organise Yourself
This is nowhere near as enjoyable as relaxing on the sofa watching Danny Ings at the peak of his form, but it can somehow be almost as satisfying as a 2-0 win over Everton. Compartmentalising your life, crossing off to-do lists and cleaning up either your literal or virtual desktop can be really fulfilling, and serves the additional benefit of having long-lasting benefits in your daily life. What's more, it makes you feel a little less guilty about treating yourself to a guilty pleasure every now and then. Speaking of guilty pleasures, have you considered gaming?
Gaming
Gaming must be one of the most ancient ways of entertaining yourself, but in the past, it's always been limited by who you have around you. If you're alone in the evenings you can't play traditional multiplayer board games. However, as you're probably aware, there are a tremendous amount of online resources that can connect you with other people that like to game. Don't just think in terms of consoles, try games like online fantasy football or even a responsible visit to a football odds site every now and then in moderation. If you're more of a fan of non-gambling social games you can even play fairly complex games like dungeons and dragons or the settlers of Catan online too. A lot of these resources are completely free.
Relaxing in the evenings is probably never going to be as enjoyable as watching football with your mates, but the enjoyable social aspect of that event can be felt when you game with others or join a movement with a group of passionate people that want to change their society for the better. Why not try all of the above depending on your level of energy each evening?
---