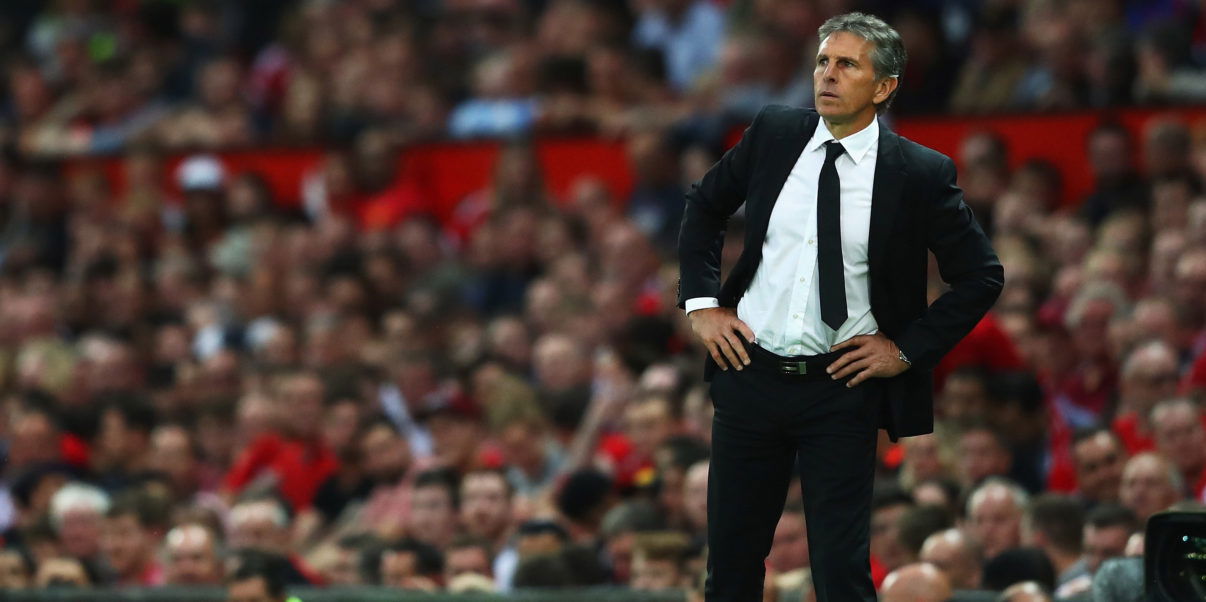 The clock is ticking for Puel's diamond to shine
Upon his arrival on the South coast, Claude Puel had conducted Nice to successive seasons of progression in Ligue 1 whilst utilising his array of talent within his heavily favoured 'diamond' formation, which Saints fans are now beginning to become accustomed to.
However after only two competitive matches, equating to one single point, followers of the club have already began to question the illustrious diamond. Could it already be time for Claude Puel to start anew before it's too late?
During pre-season, it became clear that the 4-1-2-1-2 style of play with no real wide threat other than attacking full-backs would become his primary set-up for Southampton this season. At first, many were supportive of the new style of play. Despite not being as aesthetically pleasing as Mauricio Pochettino's high pressing and fast football, or Ronald Koeman's width and solidity with the defensive pivot between Victor Wanyama and Morgan Schneiderlin, the diamond did see Saints go unbeaten in pre-season and the players had seemingly adapted swiftly to Puel's style, contrary to the lack of Premier League standard opposition.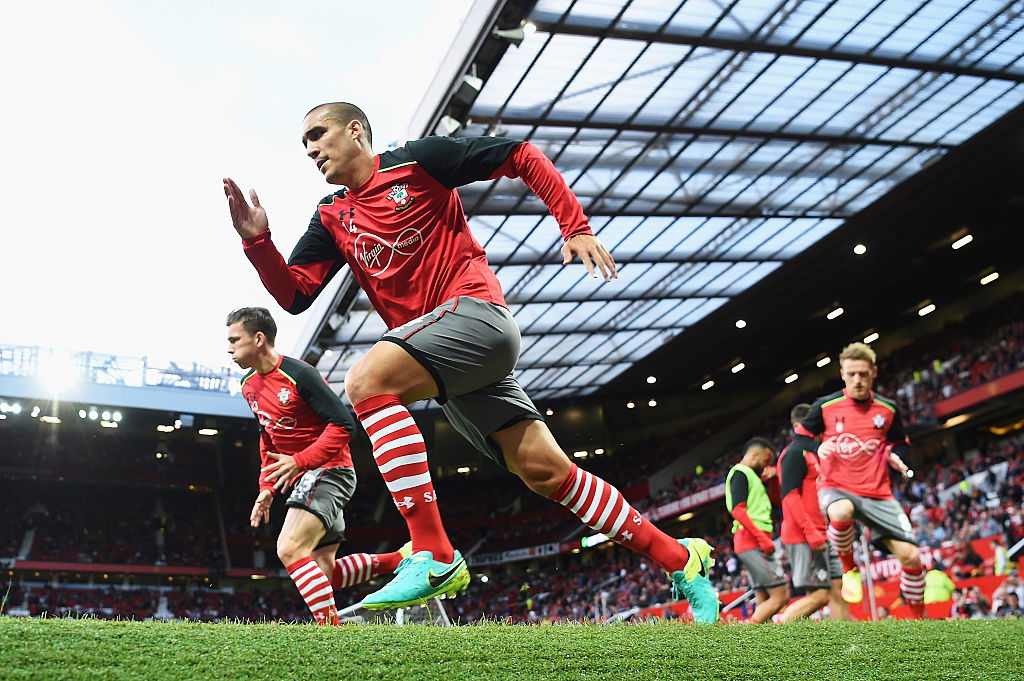 The diamond formation maintains the standard inclusion of four at the back whilst reducing the duo of defensive midfielders to one singular holding player; Oriol Romeu in this case. Previously, St Mary's would be witnessing two wide midfielders; the formation now has two more centrally placed box-to-box moulded players in the form Steven Davis and Pierre-Emile Højbjerg.
This leaves the starting eleven with a central, attacking player at the number 10 role; a position that I believe suits Dusan Tadić perfectly and to complete the lineup are two forwards just ahead.
Personally, I lean towards playing a formation which will fit Dušan in at this position but also have two holding midfielders and wider midfielders too. A Koeman-like 4-2-3-1 should fit the squad well with Redmond and Long possibly out wide and Austin alone up front, however, that may leave the defensive six partially exposed when called into duty.
Southampton's first signing of the summer Nathan Redmond had always been viewed as a wide player; a position which would have no place in the starting line-up under his new boss. However, Claude Puel's apparent delight of Redmond's attacking ability has since lead to the heavily published comparison regarding Redmond and his previous student, Thierry Henry and the manager also regards his latest prodigy as a forward player, as we have witnessed in each of the first Premier League fixtures this season.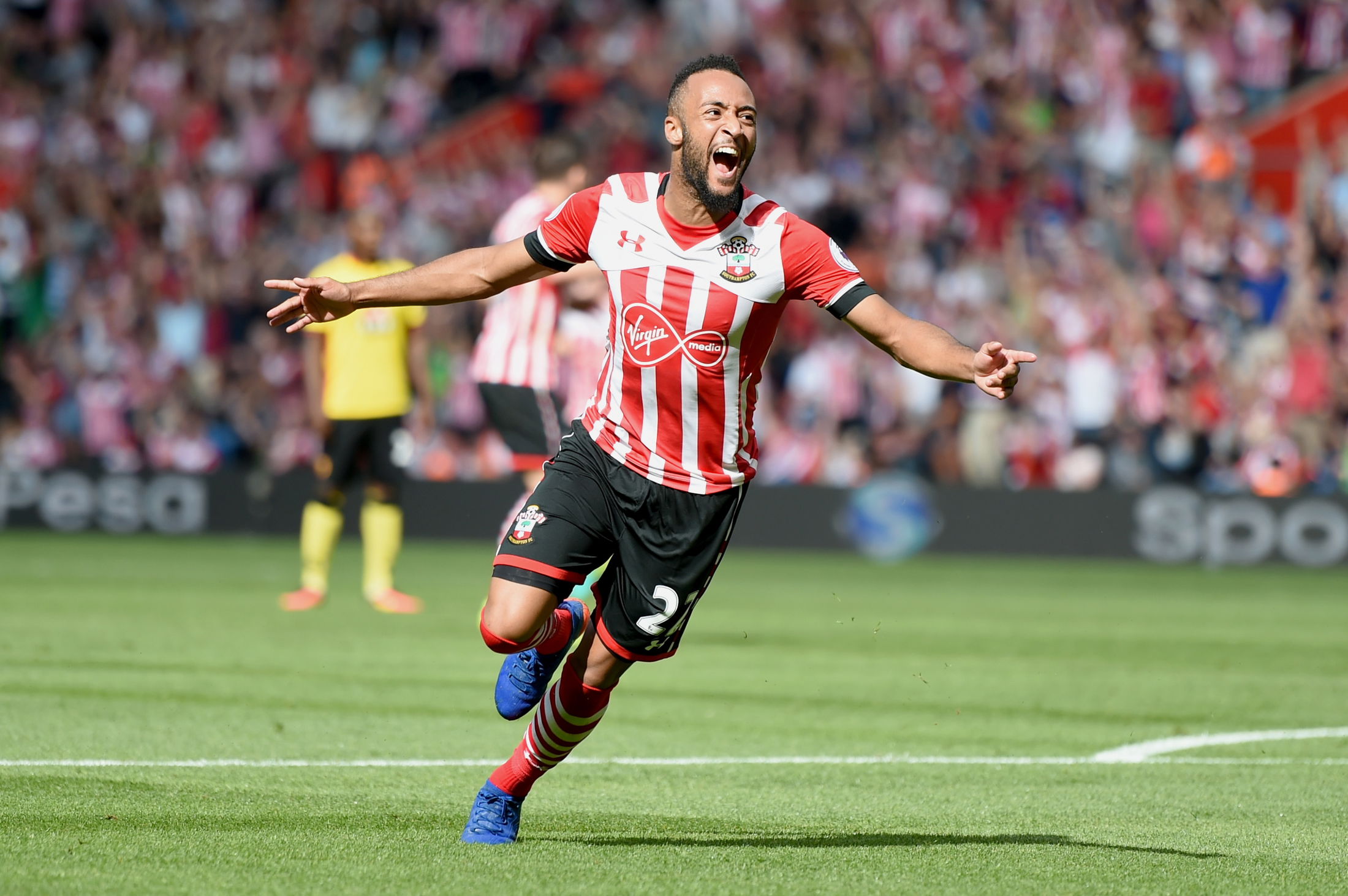 It will be interesting to see whether he will still be favoured, as opposed to Charlie Austin or Jay Rodriguez if and when they return to full match fitness, as I do see a potential partnership between Redmond or Long up top alongside Austin.
I feel that Redmond is still best suited as a winger, but who am I to doubt the man who overwatched Thierry Henry transition into a striker?
My fear is that neither Redmond or Long – a partnership which Puel seems to trust – are exactly clinical in front of goal and, whilst we have lost two of our highest scorers from last season, we must include a natural finisher such as Austin in the starting side regularly.
Tadić is another player affected by the change. The diamond offers a reinstated freedom and allows him to have a positively influential effect within the team, which he often didn't see under Koeman's management in which he was regularly wasted on the flanks.
On the other hand, the failure to replace Wanyama with a strongly built, defensive powerhouse has cost us the ability to play two holding midfielders and with Jordy Clasie, Højbjerg, Davis and Harrison Reed the only possible suitors to line up alongside Romeu, I still feel we would lack strength in front of the defence, which seems to be apparent.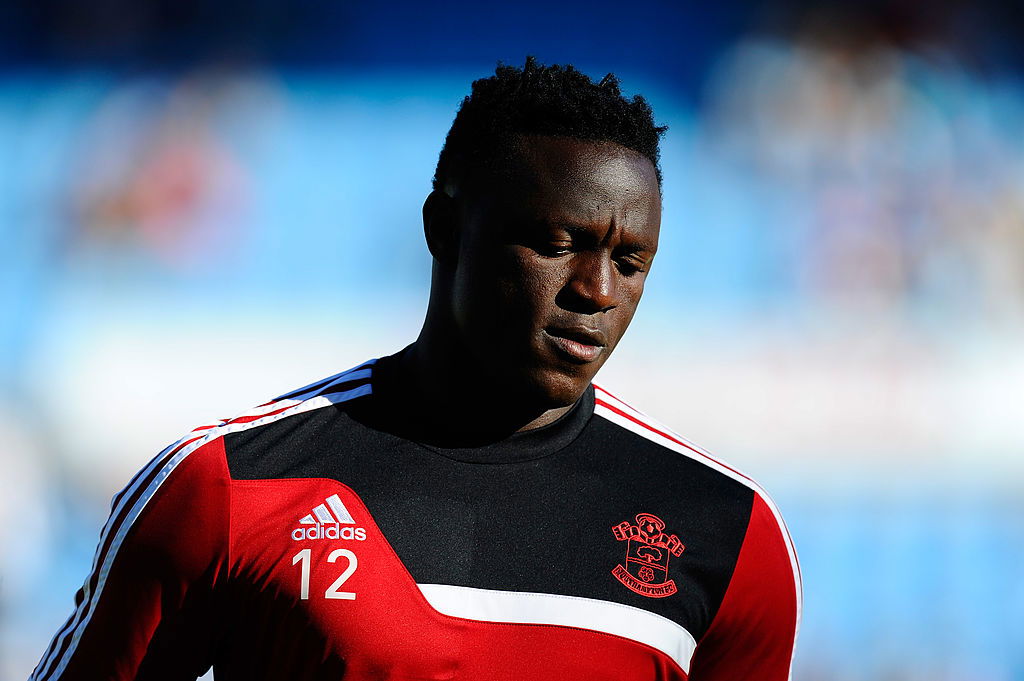 Against United, we struggled with packing the field far too narrowly and barely utilising the wings, other than a few occasions in which Redmond would drift wide or Matt Targett would cross the ball in. When Oriol picked up a knock against United, Clasie was brought on and there was a large difference between the physicality of our midfield and Manchester United's, albeit they do posses an extremely powerful side including the likes of Paul Pogba, Zlatan Ibrahimovic and Marouane Fellaini.
But it shouldn't be forgotten that, without Romeu in the side we are extremely lacklustre in front of the defence and, when last season we saw two players fill the defensive midfield positions, the diamond only requires one which can leave holes and ultimately lead to counter-attacking goals; something that Wanyama could have prevented.
At Nice, Puel was facing sides of far lower standards than at Southampton; the formation may have worked effectively in France but now it is time for him to move on, evolve his ideology and alter his thinking in a way that suits our squad and gives us the best chance of hopefully retaining a European spot for next season.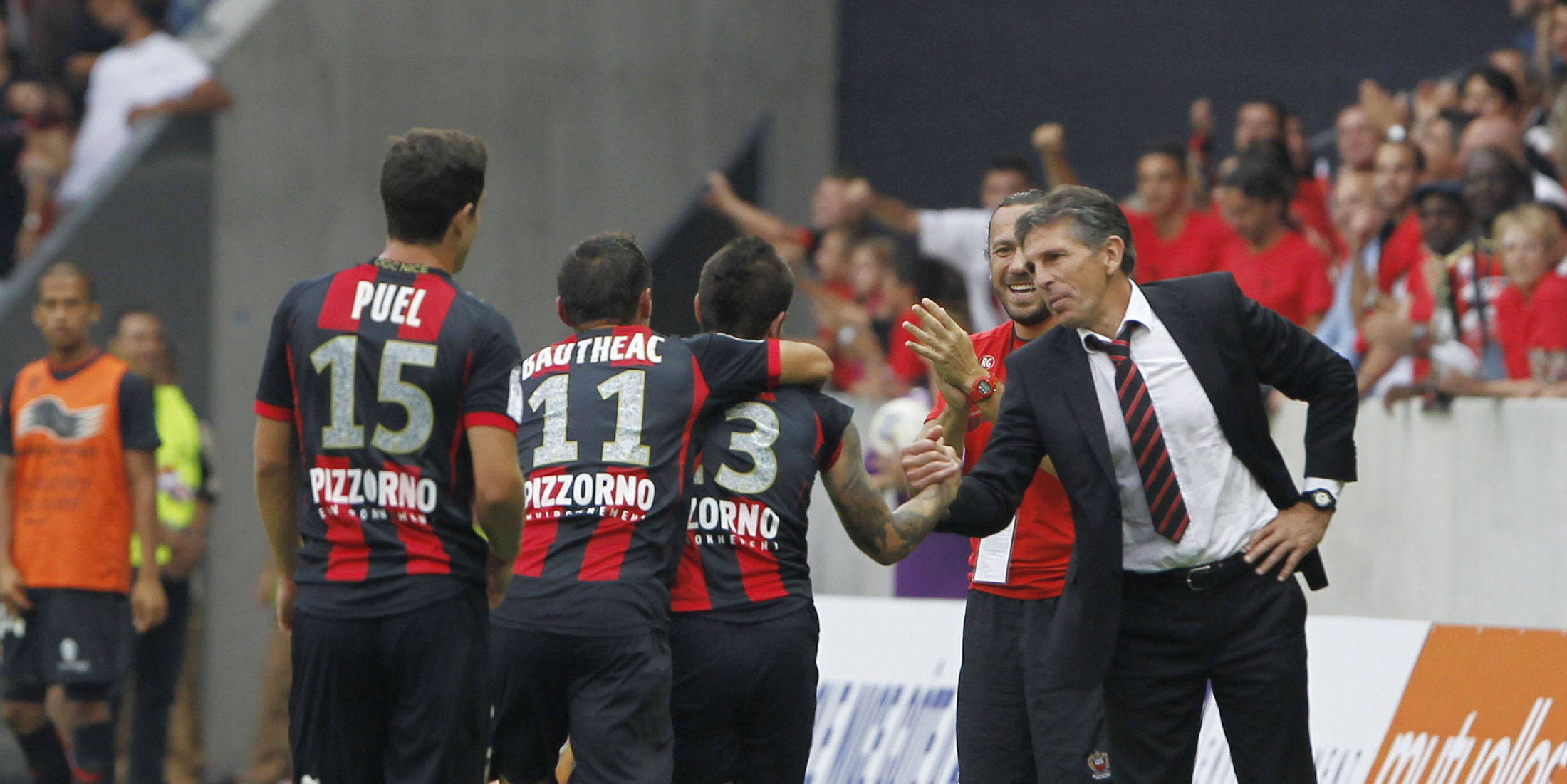 I don't want to see us continue with mediocre performances should that happen without a change of formation and, whilst there is talk of a new attacking midfielder coming in, I still believe a forward should be our main target should Jay Rodriguez never fully return to his old self and given Austin's injury record.
Overall, I must admit I'm mildly worried that perhaps Puel will remain stubborn about his game plan and we may witness a failure to adapt to a league in which an extremely counter-attacking side are currently champions.
If we don't proceed to lift our results, it will be only a matter of time until the clock strikes and time will be up on the Claude Puel's diamond.
Is it already time for a change formation?
Yes, the diamond won't work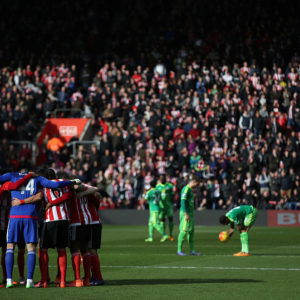 We just need to implement a Plan B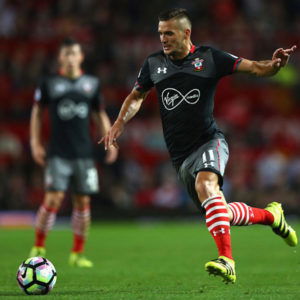 Give it some time, it might work out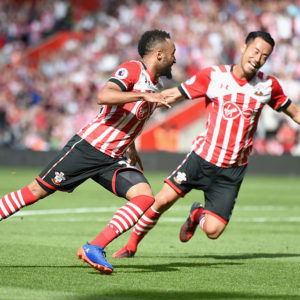 No, the diamond will Worksan Tadic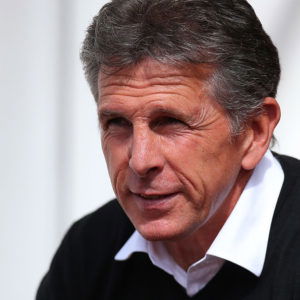 ---