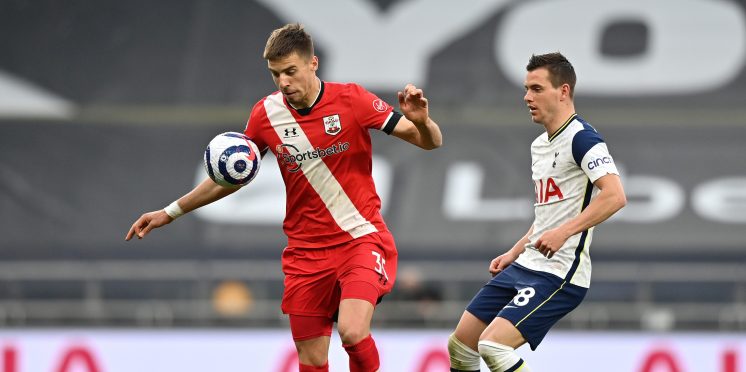 Pundit Reactions: Craig Burley Raises Tactical Concerns
ESPN pundit Craig Burley believes that Southampton's recent rut is being caused by their intense style of play catching up with them late in the season.
A second-half capitulation following Danny Ings' opener left a lot to be desired in Ralph Hasenhuttl's side in their 2-1 defeat against Spurs, despite flashes of dominance in the opening half.
Although dominated in terms of possession for the overall game, Southampton managed more shots on target than the north London side – including an early flurry of superbly-denied shots by Hugo Lloris.
The players will have been left kicking themselves that they could not convert more – though Burley went further as he claimed that the Saints' high-tempo game is exhausting the squad.
Discussing the intensity of the Saints' style on ESPN FC, Burley claimed:
"I think Southampton's waning in the second half of games is a consequence of the way they play. Because they were so energetic and driven in the first half and going around Spurs and disrupted Spurs and then created you know, quite a lot of chances themselves.

"I mean, Che Adams should have scored after I think it was a couple of minutes with a volley hit straight at Hugo Lloris. So Spurs were all over the place for 45 minutes and it did get better for them but as I say I think Southampton tend to welt away because of the way they play."
Read Southampton Verdict
High pressing in more of a 4-2-2-2 system is at the core of Hasenhuttl's preferences, with the club's high-line approach likened to that of Liverpool and Bayern Munich.
Whilst far from a poor choice tactically, it is certainly a physically demanding style of play even for elite-level athletes.
Given the near-routine nature of the squad's injury struggles this season, dissecting the demerits of this approach is not unwarranted.
The Saints may be showing signs that 'marching in' to games is more of a slow amble marred by the demands of an entire season of high-intensity football.
Is the squad suffering from burnout?
Yes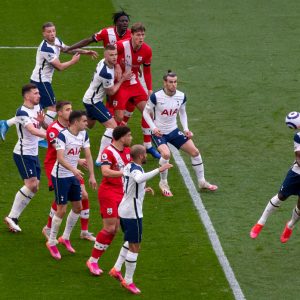 No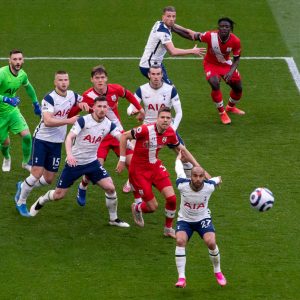 ---