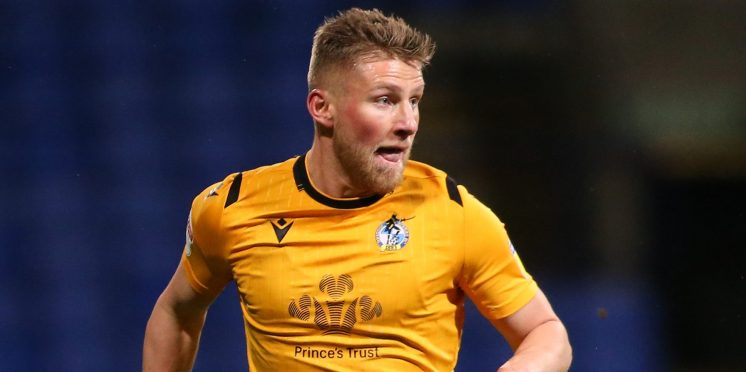 Q&A with GasCast Podcast's Max Alderson on Saints target Kilgour
Southampton have recently been linked with a move for Bristol Rovers centre-back Alfie Kilgour ahead of the summer transfer window.
According to the Bristol Post, Southampton and Bournemouth are both keen on signing the defender following his impressive displays for Rovers in League One this season.
To learn a bit more about Kilgour, I spoke to GasCast Podcast's Max Alderson to hear his thoughts on the defender and the speculation surrounding his future.
What have you made of Kilgour's performances this season?
Alfie's fast become one of the first names on the teamsheet. His influence and leadership, for someone so young and inexperienced at a senior level, has been invaluable for us so far. Not only is he a dominant force aerially, but he is quick off the mark to intercept and engage attackers wherever possible, as well as throw his body on the line to block any and all shots and crosses. This has made him a fans favourite, as each week he seems to continuously improve, learn, and adapt his game.
Are you surprised by the interest from Premier League clubs?
A little. It's clear that Alfie will likely have a strong career in the Championship, whether he can make it in the Premier League is a big unknown. I would say that his eagerness to learn, and the rate at which he has improved, and shown a hunger to keep evolving his game has put him in good stead, and with the right coaching he can definitely make it at that level. It's no secret that scouts have been watching him, but I was anticipating bids from Championship clubs rather than Premier League.
How much would you say he is worth in today's market?
Rovers, historically, are infamous for not getting the market value for star players, but over the past year, we have stood firm on our key players, tying them down on longer contracts and rejecting bids and enquiries we deem disrespectful or too low-ball. Given how much he's improved with the little senior experience he's had, and the importance to the team, I would say a minimum of £2m in today's market.
Do you think he has what it takes to play in the Premier League, even as quickly as next season?
 Alfie has the potential to play at the very top, whether he can reach that is down to his attitude, which is undoubtedly superb, and the coaching and game time opportunities he receives. If he's thrown into a first team environment in the Premier League, I think he will struggle – but then he's adapted to every challenge thrown at him so far. I think he would be comfortable in the Championship, and maybe it would be best to loan him there for a season before integrating him into a Premier League first team. However, I do back Alfie to tackle any challenge or environment head-on.
Do Rovers have any other players you think could have a future in the top-flight?
At the moment, probably not. There are a few who could definitely shine in the Championship given more time to develop, such as Rollin Menayese, James Daly, and Kieran Phillips. The latter is yet to make his debut, but is tipped for a bright future. At that age, it's hard to put a ceiling on a player's potential, so much comes down to attitude, coaching, and opportunities to play.
Kilgour has enjoyed a solid campaign with Rovers this season. In 29 League One starts, he has averaged a WhoScored rating of 6.79. He is also winning an impressive 3.8 aerial battles and making 4.4 clearances per game, showing how strong he has been at the back for the Gas.
For £2m, as Max suggests he could be worth, he could be a decent signing for the Saints. For a price as cheap as that, with the stats he has in League One, he could be a good player to bring in with the view to the future, considering he is only 21.
I'd like to thank Max for taking the time to answer my questions and wish Bristol Rovers the best of luck in the future!
Would Kilgour be a good signing?
Yes
No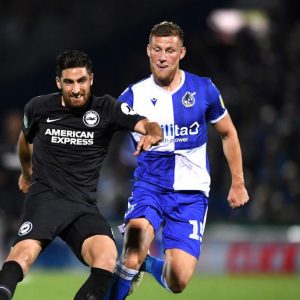 ---