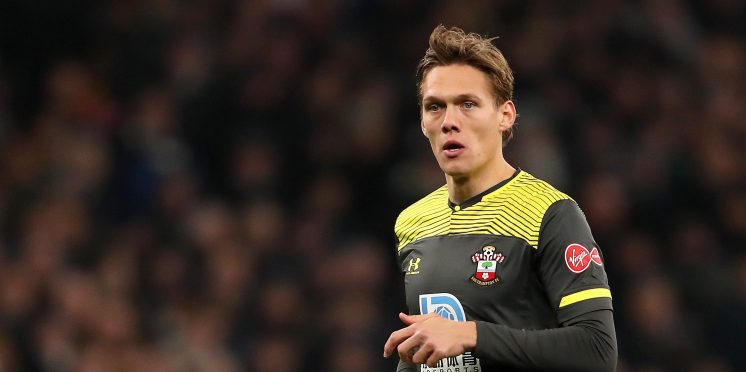 Opinion: Hasenhuttl should have stuck with Bednarek for Burnley clash
Southampton manager Ralph Hasenhuttl made a huge call for Saturday's clash with Burnley as he dropped Jan Bednarek in favour of Jannik Vestergaard.
Despite Bednarek being fit, Hasenhuttl decided to bring Vestergaard in alongside Jack Stephens at the back. He confirmed after the game, to The Athletic's Carl Anka, that it was a tactical decision.
Twitter: Hasenhuttl confirms that Bednarek for Vestergaard was a tactical change, not a medical one. Said he opted for the D… https://t.co/v6LkdxyDQu (@Ankaman616)
Hasenhuttl wanted Vestergaard in for his ability in the air, it seems, which appears to be a fair call in isolation. Vestergaard averages 3.4 aerial battles won per game, compared to Jan Bednarek's 2.9. So, he is ahead of the Polish defender in that respect, although not by much.
However, it is in the other defensive categories where Bednarek dominates. He averages more tackles, interceptions, clearances and blocks per game than Vestergaard, showing how he is better than the Dane in terms of some key defensive stats.
This decison from the manager proved costly for Burnley's winning goal, as Matej Vydra drifted away from Vestergaard before firing the ball into the roof of the net. Vestergaard completely lost track of the Burnley forward, rather than sticking to his man and giving himself the best chance to make an interception, tackle or clearance.
Bednarek having better numbers than Vestergaard in termd those three stats suggests that he would have had a better chance of stopping Vydra before he was able to get into a shooting position.
If Bednarek had played and been able to do this, it could have meant that Southampton walked away from St. Mary's with a point, or three, rather than none.
These Southampton fans also took to Twitter to question the decision.
Twitter: Any reason why Bednarek was dropped In favor of vestergaard? #saintsfc (@tomforder69)
Twitter: I'd like to hear the reasons for playing Vestergaard when Bednarek is on the bench. #saintsfc (@samharrisonnnn)
Twitter: Another learning curve for Ralph, never sub Bednarek out for Vestergaard if you want to win a game #saintsfc https://t.co/OolPLLdjQt (@Beaumxntt)
Twitter: Massive gap between Stephens and Vestergaard for second goal. Bednarek must be injured. #SaintsFC (@SaintOxford)
Twitter: Roses are red
Violets are blue
Why drop Bednarek
For Vestergaard

#saintsfc (@Freddie_matee)
This shows that some fans also agree that Bednarek should have started the game, with Southampton going on to lose 2-1 to Sean Dyche's team.
It will now be interesting to see whether Hasenhuttl sticks with Vestergaard or brings Bednarek back in for the game against Villa next weekend.
Did Hasenhuttl get it wrong?
Yes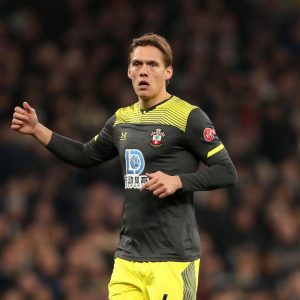 No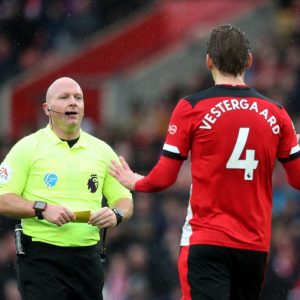 ---