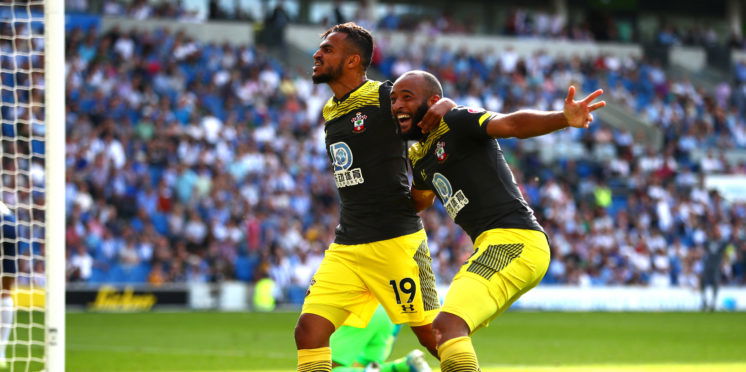 Brighton 0-2 Southampton: Matchday Musings
It was a case of third time lucky for Southampton as they finally clinched a win in the new Premier League season at Brighton on Saturday.
Ralph Hasenhuttl's side won 2-0 courtesy of second-half goals from Moussa Djenepo and Nathan Redmond after Florin Andone was sent off for the hosts before the break.
The three points will provide a big lift for the squad, and they will certainly be a weight off Hasenhuttl's shoulders.
Following a pleasing 2-0 victory at the Amex Stadium, Luke Osman and Rob Lacey discussed some of the main talking points from the game as Saints enter a hectic week.
---
So, first win of the season! What are the positives that Ralph can take from this game? Were there any glaring errors?
Luke: It was a good show of mental strength. Brighton may have been down to 10 men, but so often we've seen Saints capitulate after gaining an advantage. Our strength in depth at the top of the pitch also prevailed and was ultimately the difference.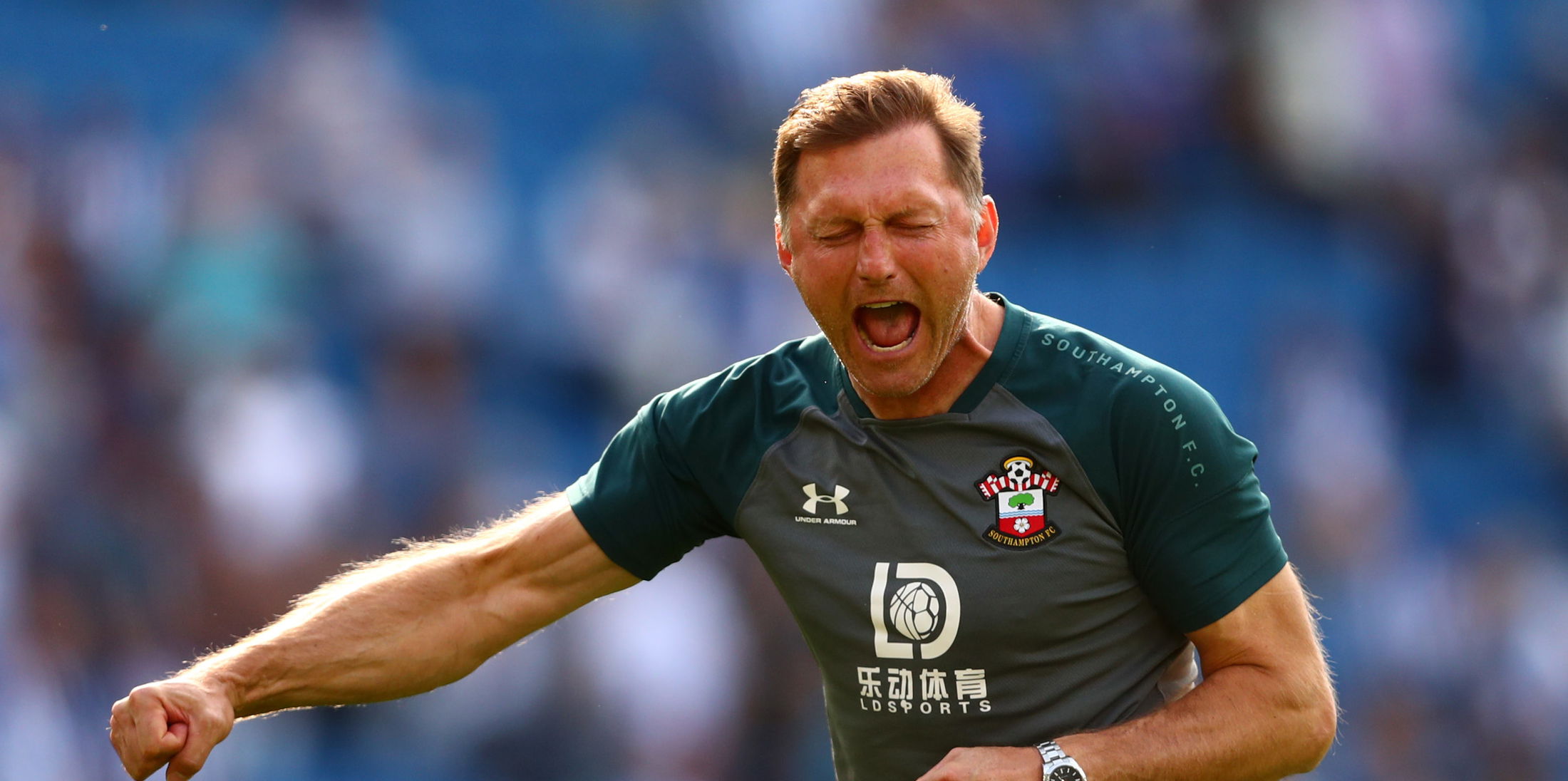 There weren't any glaring errors, as such. We still looked a bit iffy at the back, with Jannik Vestergaard and Jan Bednarek making a couple of mistakes. But on the whole, it was solid enough.
Rob: I think, in the first half, Hasenhuttl would have been concerned about our lack of creativity, and he duly made a positive change early into the second half, which had an instant impact.
That instant impact, Djenepo, was the biggest positive for me, and simply has to start next weekend. We still look extremely frail defensively, but I thought after switching to 3-4-3, we looked more comfortable.
Fulham away on Tuesday, United at home on Saturday. Obviously, the weekend's game is more important; do you think anyone has played their way into the starting line-up?
Luke: First and foremost, Kevin Danso has done enough to retain his place in the side. Even if Ryan Bertrand is fit, the 20-year-old should be moved into his natural position in central defence.
However, I'd definitely say that Djenepo deserves a chance. He was good against Liverpool, and even better yesterday. Ralph must be impressed!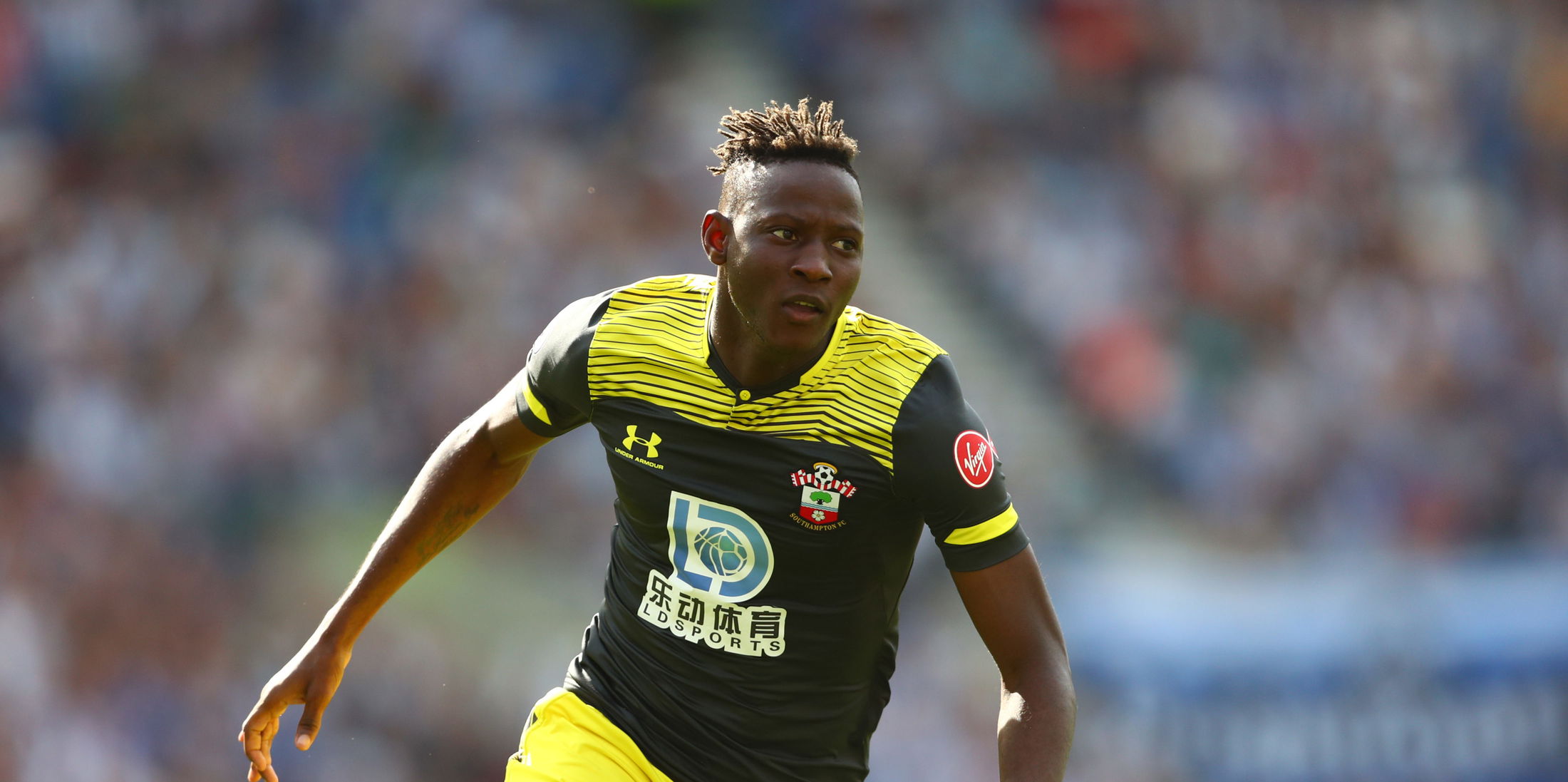 Rob: As I said, I believe Djenepo simply has to start because of that extra attacking dimension that he adds. We have been starved of attacking threat so far this season, in my opinion, and when Djenepo and Boufal came on, they completely changed the game.
I feel Yoshida was harshly left out at Brighton and I'd perhaps swap him for Vestergaard against United as Rashford and Martial's pace could cause us real trouble. An honourable mention also goes out to Kevin Danso, who did more than enough to solidify his place in next week's plans – where he plays, though, is a mystery.
Che Adams hasn't scored in his first three. Concerned about him, or still confident the goals will come?
Luke: I'm sure it'll be a relief for him to get that monkey off his back. I wouldn't say I'm concerned about him, as such, but that's about 15 competitive games in a row now for Birmingham and Saints that he hasn't scored in. We know he's got the quality to fire for us, though.
He's not been scoring, but his performances have been reasonable enough. He's only 23, and sticking by him during the barren spells that will inevitably occur during what will hopefully be a long tenure here is essential.
Rob: I think it's very key that we have patience with Adams. I'm a big fan of his, and I feel that other parts of his game go under the radar and are unappreciated.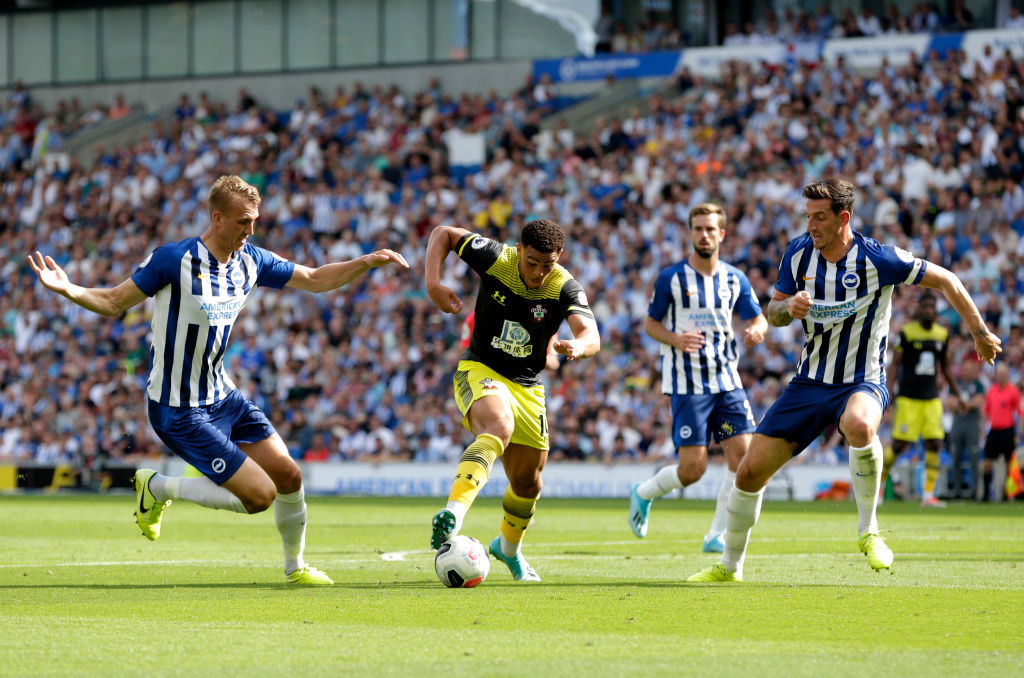 I think that once he gets that first goal under his belt, he'll fly. But he's been quite unlucky up until now!
Boufal and Djenepo looked really good. Can they – or should they – play in the same team? If so, what formation would you use?
Luke: I think they definitely can play together – we saw as much yesterday! However, they're both best on the left-hand side, and it seems Ralph is reluctant to use two natural wingers at once. Djenepo was brought on as a left wing-back initially.
I'd like to see us try both out from the beginning of a match at some point. In doing so, Hasenhuttl would have to field a 3-4-3 system with the pair flanking either Danny Ings or Adams. Alternatively, he could use a 4-3-3, deploying them as natural wingers; both Boufal and Djenepo are better at coming in from wide positions into the halfspaces than they are from starting positions in narrower areas.
Rob: We have very good attacking options this season, and unfortunately, Josh Sims fell victim to that. I believe they can play in the same team, but that would probably mean that Redmond misses out, and he's currently one of our top three players. Therefore, he shouldn't be dropped.
That could also be a positive for us, though, as we could take advantage of the pace coming off the bench from either player. I believe if we played them in the same side, it would have to be in a 3-4-3.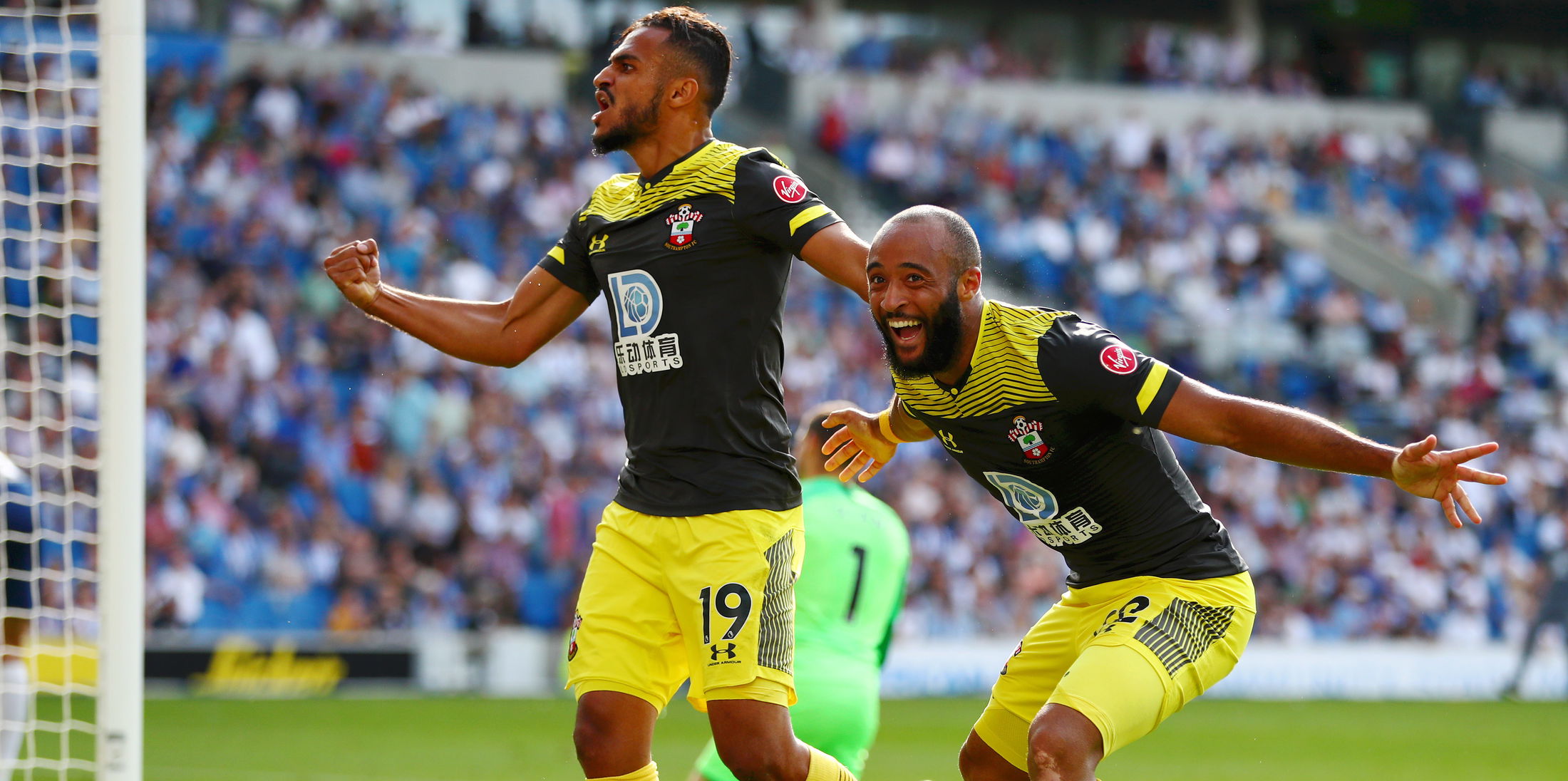 Danso came in, and Saints got a clean sheet. What did you make of him, and would you start him against United?
Luke: Danso isn't especially used to playing at left centre-back, let alone at left-back! He was really good. He put his body on the line, was calm on the ball, and read the game well. I was impressed; he was my Man of the Match.
I'd have thrown him in at the deep end against Liverpool last week, and he absolutely would have been in my starting line-up for Brighton. After a performance like that, it's a no-brainer; he has to start against United. They've got a dynamic attacking setup, and his physical prowess and anticipation will come in handy. Hopefully, Bertrand is available, and Danso can move into Vestergaard's place in the middle.
Rob: As previously mentioned, I thought Danso, for a right-sided centre-back, had a very good game filling in at left-back.
He seemed very comfortable on the ball and wanted it at his feet whenever he could get a hold of it. I would certainly start him against United, just maybe not at left-back.
---