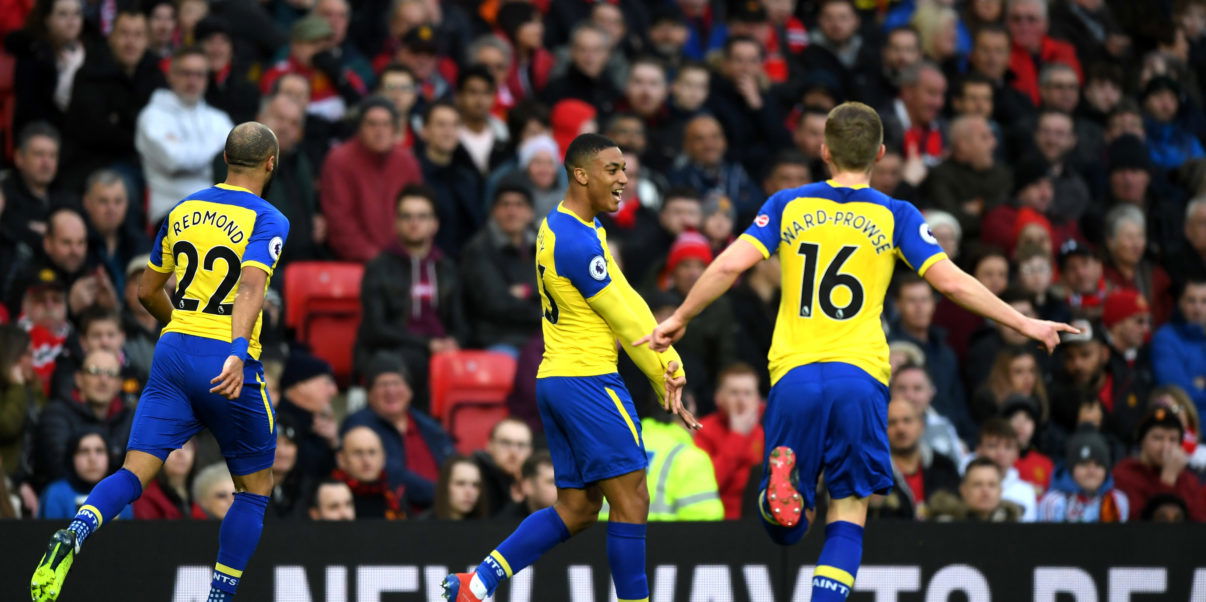 Yan Valery is Southampton's most exciting young player
Southampton took a big risk in January as they neglected to sign a new right-back following the loan exit of Cedric Soares, with Ralph Hasenhuttl placing his trust in academy graduate Yan Valery.
When the Portuguese international completed his move to Inter Milan until the end of the season, Valery had played only 10 games of senior football after being thrown in at the deep end.
Mark Hughes started the Frenchman in Southampton's Carabao Cup defeat to Leicester City in November, and he has since continued to establish his position in the first-team squad.
Valery started in Hughes' last game in charge of the Saints against Manchester United and caught the eye with a composed performance.
Ralph Hasenhuttl arrived at Southampton as the club's new first-team manager with a reputation of being an excellent coach of young players, and the likelihood that he would be the perfect man to nurture and develop raw talents such as Michael Obafemi and Valery.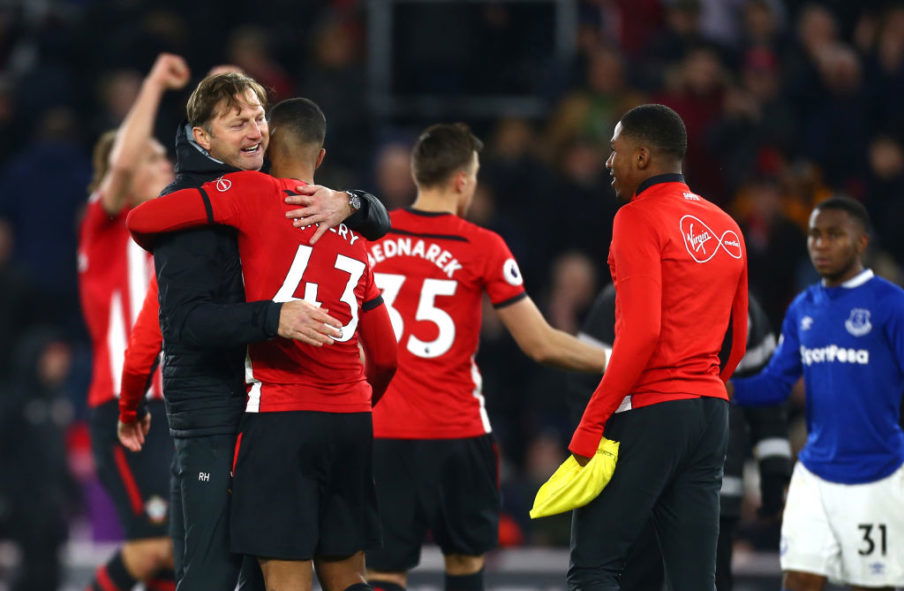 It soon became clear that the Austrian had identified the 20-year-old as a key part of his plans not only for the long-term but for the immediate relegation battle that awaited his new club.
Valery was picked ahead of Cedric on several occasions, and it quickly emerged that he would be Hasenhuttl's go-to choice for the position of right wing-back.
This point was only emphasised further by the manager's willingness to shift the seasoned right-back from his squad to ensure that there was a huge opportunity for Valery to stake his claim and secure the right-hand side for the rest of the season.
Hasenhuttl provided the defender with a golden chance to shine, but it remained a daunting task for the young Frenchman, who was visibly still learning and coming to grips with the pace and intensity of senior football.
Nevertheless, the manager has never been one to shy away from taking risks and, more often than not in his career as a coach so far, he has reaped the rewards for trusting his young guns.
This particular trend appears to be set to continue, with Valery developing as each game comes his way.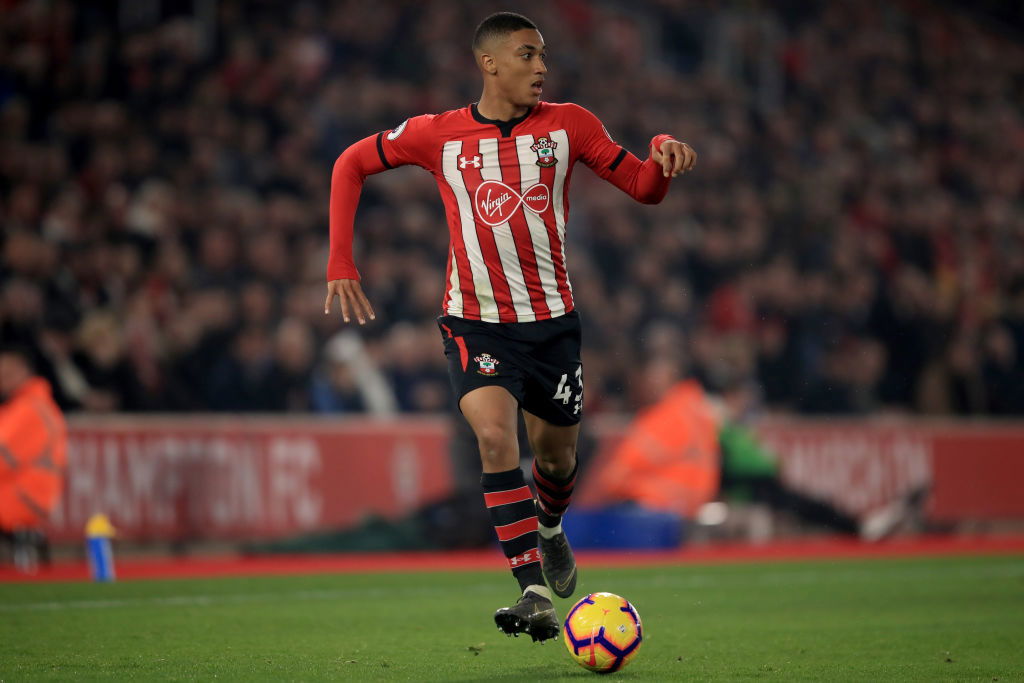 Steep learning curves have been endured by the ex-Rennes youth star already this season. The rather ordinary Josh Murphy terrorised him in Saints' defeat at Cardiff, and he was also sent off for two bookings in the first half of the team's Premier League win at Leicester City.
However, as has always been the case with Valery, he has not panicked, nor has he allowed these setbacks to hinder his development. Instead, he has kicked on and refined his game, with the results becoming progressively prominent in his performances.
Although Hughes handed him his first top-flight opportunities, immense credit must go to Hasenhuttl for his aforementioned bravery.
It would have been very easy to drop Valery after his showings at Cardiff and Leicester. Instead, directly after the respective fixtures, the manager started him in the memorable win against Arsenal and also in the home victory against Everton.
Valery looked assured and took up good positions throughout both matches, and has undoubtedly benefitted from playing under a boss whose insistence on nurturing the club's young talent appears to be unwavering.
It is his recent spell of form, though, that has particularly caught the eye and earned him plaudits.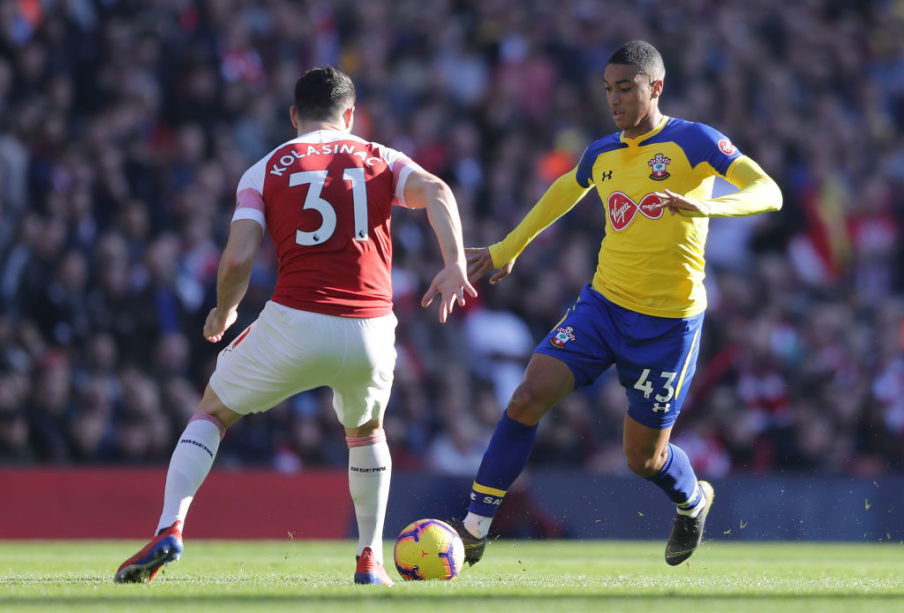 Valery is clearly enjoying his football and is relishing the chance to play consistently. Even in Southampton's recent losses, he has played with confidence and has driven forward to offer the team a genuine outlet on the flank.
The right-back was excellent in the team's victory against Fulham on Wednesday night and also stood out in the dismal defeats against Cardiff and Arsenal in the two preceding fixtures.
Valery's display at Old Trafford on Saturday, however, could be marked as the moment that those outside of Southampton begin to sit forward and take notice of the promising young defender.
He played against Manchester United, who he faced on his Premier League debut, and reflected his rapid development with an incredibly accomplished performance against Ole Gunnar Solskjaer's side.
In the home fixture against the Red Devils, Valery performed well but didn't appear to be especially confident in running with the ball and leaving space behind him vacated when striding forward.
On Saturday, this most certainly was not the case. The 20-year-old was impressive at both ends of the pitch but stunned the crowd after finding room on the right-hand side to steady himself before unleashing a thunderous strike past the helpless David de Gea to open the scoring.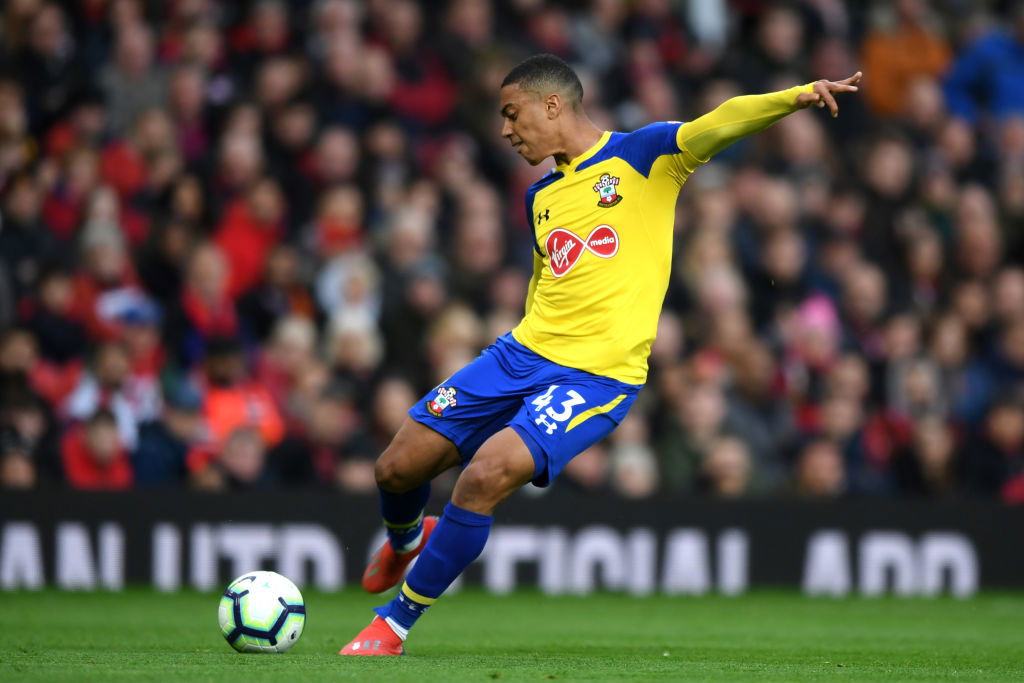 It may well have only been his first ever senior goal, but it's hard to see the youngster scoring many better than that in the future.
Valery is playing with all the confidence and self-belief of a man who is enjoying his football and thriving in the big time after several years in the club's youth setup.
He remains an unpolished gem plucked from Southampton's academy, but Hasenhuttl undoubtedly has the qualities to refine his capabilities as a player and help him along his route to excellence.
Valery is by no means the finished product, and that is what should excite Saints fans. He is beginning to look more and more at home in the Premier League, but the best is very much yet to come.
Southampton's right-back troubles have been alleviated because their manager has reinstated the trust in their academy, and a young player has grabbed his chance with both hands.
The future is bright for Yan Valery, and as he continues to develop into a fine top-flight player, there are no bounds to his potential.
---