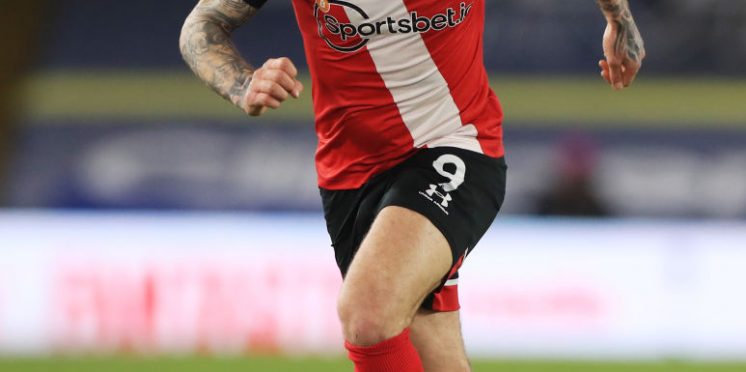 Virals: Southampton Show Danny Ings Swarmed by Pets in Cute Video
Danny Ings may well be used to being swarmed by his teammates given his prolific scoring record for the Saints this season – but being swarmed by dogs is another ballpark altogether.
Southampton's official Instagram account posted the star Saints striker smothered by a couple of fluffy, furry companions yesterday in a light-hearted post abundant with cuteness.
The pair of dogs could be forgiven for being seen as a whole pack given their insistence that the striker will not be left in peace.
They appear to be Louis and Daisy, Ings' two pet dogs that have previously been pictured at the striker's family home in Hampshire.
The dogs are videoed scuttling over Ings, licking their owner as he remains rooted in mild discomfort.
'There's an @ingstagram10 [Danny Ings' Instagram handle] in there somewhere', joked the club's official account in the video's caption.
The Winchester-born hitman, who has also featured for Bournemouth, Burnley, Liverpool and even Dorchester in his career, has scored 8 goals this season and was even embraced by his former Liverpool teammates previously.
From the canine world to his footballing one, it seems Danny Ings is a much-loved figure.
---